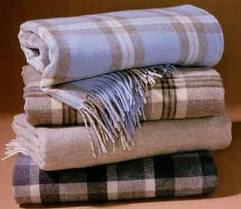 By Marc Gafni
Yet, corporations in the end are made up of real people, and real people all have the potential to be lovers.
The following is an excerpt from an acceptance speech made by Howard Schultz, the chairman and chief global strategist of Starbucks.
 "When I was in Israel, I went to Mea Shearim, the ultra-Orthodox area within Jerusalem. Along with a group of businessmen I was with, I had the opportunity to have an audience with Rabbi Finkel, the head of a yeshiva there. I had never heard of him and didn't know anything about him. We went into his study and waited ten to 15 minutes for him. Finally, the doors opened.
What we did not know was that Rabbi Finkel was severely afflicted with Parkinson's disease. He sat down at the head of the table, and, naturally, our inclination was to look away. We didn't want to embarrass him.
We were all looking away, and we heard this big bang on the table: "Gentlemen, look at me, and look at me right now." Now his speech affliction was worse than his physical shaking. It was really hard to listen to him and watch him. He said, "I have only a few minutes for you because I know you're all busy American businessmen." You know, just a little dig there.
Then he asked, "Who can tell me what the lesson of the Holocaust is?" He called on one guy, who didn't know what to do–it was like being called on in the fifth grade without the answer. And the guy says something benign like, "We will never, ever forget." And the rabbi completely dismisses him. I felt terrible for the guy until I realized the rabbi was getting ready to call on someone else. All of us were sort of under the table, looking away–you know, please, not me. He did not call me. I was sweating. He called on another guy, who had such a fantastic answer: "We will never, ever again be a victim or bystander."
The rabbi said, "You guys just don't get it. Okay, gentlemen, let me tell you the essence of the human spirit. As you know, during the Holocaust, the people were transported in the worst possible, inhumane way by railcar. They thought they were going to a work camp. We all know they were going to a death camp.
"After hours and hours in this inhumane corral with no light, no bathroom, cold, they arrived at the camps. The doors were swung wide open, and they were blinded by the light. Men were separated from women, mothers from daughters, fathers from sons. They went off to the bunkers to sleep.
"As they went into the area to sleep, only one person was given a blanket for every six. The person who received the blanket, when he went to bed, had to decide, 'Am I going to push the blanket to the five other people who did not get one, or am I going to pull it toward myself to stay warm?'"
And Rabbi Finkel says, "It was during this defining moment that we learned the power of the human spirit, because we pushed the blanket to five others."
And with that, he stood up and said, "Take your blanket. Take it back to America and push it to five other people."
As our birthdays roll around, year after year, the accumulation of wealth and power seems more and more vapid and ridiculous. At each birthday, we ask with more urgency, "Did my last year have any lasting significance? Did I push my blanket to five people? Have I made progress in the search for a life that matters?  Did I make a difference? Did I give something of important to the world? Was I a lover?"
 The Erotic and the Holy
Marc Gafni