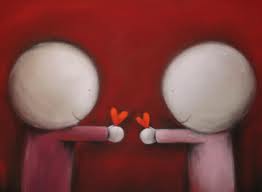 To be a lover is to be a giver. It is through the consistent commitment to the growth of the other expressed through regular and spontaneous acts of giving that you become a lover.
Slowly over time – in a gradual expanding of self – you are able to regain and surpass even the initial ecstasy of falling in love. The ego boundaries dissolve, self is expanded to include other, and the true intimacy of shared identity is achieved. This is the spiritual dynamic between lover and beloved.
It is of course important to remember that the beloved could be a man or woman, a community, a child, a vocation, location, animal or cause. The principle remains the same. There is no loving without giving. Love always involves the willingness to transcend self for the sake of the growth of an other.
The Erotic and the Holy
Marc Gafni
For more information on private study or to book a public teaching, contact Dr. Marc Gafni at support@ievolve.org