By Marc Gafni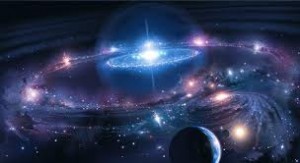 By deploying intellectual, meditative and mystical faculties, the lover of divine text moves to unpack the fresh invitation of the divine voice. The divine voice speaks presently to the individual and the community in the eternal now.
It is however more than even that. In this ongoing conversation the interpreter/lover of the text does not merely uncover the original divine intention. She does not merely reveal that which was ostensibly latent in the text from the time of  it's inception and only now ready to reveal itself. Rather the interpreter/lover of text actually participates as a primary catalyst not only in interpreting, but in actually evolving the divine voice.
Said simply the hermeneutic act is a catalyst for – and actually participates in – what is no less than the evolution of God. When the divine lover of text reads and interprets from their own deepest divine center, the divine voice in the texts evolves, expressing truths that the original voice which wrote the text "did not know and could not have dreamed."
This is a pivotal deep structure of Isaac Luria's Kabbalistic thought whose essence was perhaps best captured by Nikos Katzanakis when he said, "We are the Saviors of God." Said slightly different we are co-creators with the divine responsible for the evolving divine spirit.
Dance of Tears
(in press)
Dr. Marc Gafni