Current Board Chair of the Advisory Board of the Center
Aubrey Marcus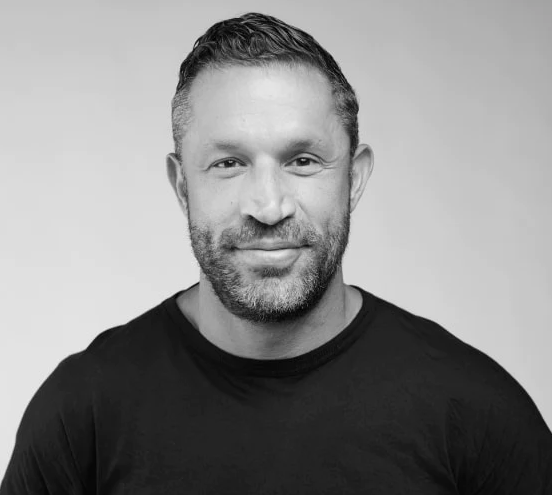 In 2023, Aubrey Marcus joined the board of the Center. He is the founder of Onnit, a globally disruptive brand based on a holistic health philosophy he calls Total Human Optimization. Onnit remains an industry leader with products optimizing millions of lives, including many top professional athletes around the world.
Aubrey currently hosts the Aubrey Marcus Podcast, a motivational destination for conversations with the brightest minds in athletics, business, mindset, and spirituality with over 100 million listens. He is the author of the NYT Bestselling book Own The Day, Own Your Life and has been featured on the cover of Men's Health and other publications. He has also produced several documentaries including Awake In The Darkness, Dragon of the Jungle, Ayahuasca, and Huachuma.
He is currently the visionary behind the donation based coaching platform Fit For Service which recently hosted the transformational music festival, Arkadia. If you ask Aubrey what he is most passionate about, it is raising awareness for psychedelic medicine, including dedicated philanthropic support to MAPS.org and Heffter Institute. He is a 27 year native of Austin, Texas where he currently resides with his wife Vylana.
Watch His Message to the Board
For privacy reasons YouTube needs your permission to be loaded.
I Accept
Former Board Chairs of the Center Who Have Completed Their Terms
Carrie Kish – Vice President and Board Curator

Carrie Kish (special committee OAL) is a Senior Consultant and the Director of Business Development for CultureSync. Carrie is a consultant, a leadership trainer and a coach who specializes in leadership training for executives, small businesses and non-profit leaders. She has over 20 years of experience as a coach and a trainer, including working as a coach for Anthony Robbins. She is a serial entrepreneur who has built and sold several businesses.
Gabrielle Anwar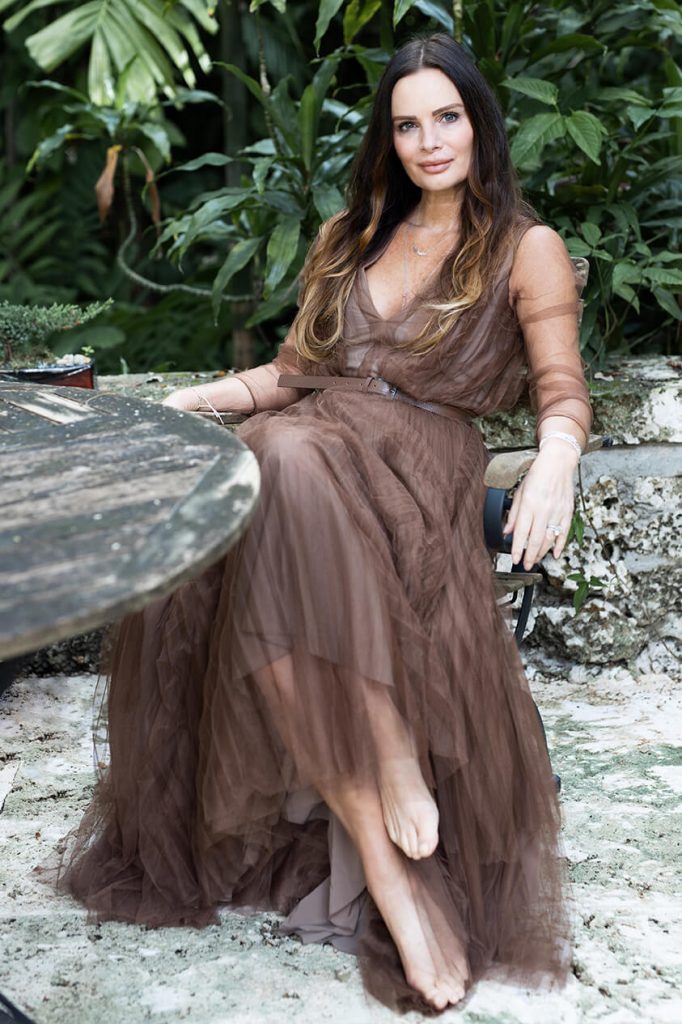 Gabrielle Anwar is a British actress, writer and film maker.
Gabrielle about her role as co-chair of the board of The Center For Integral Wisdom
"I co-chair the board of The Center For Integral Wisdom. We are a think tank for the future, for the future generations, our children and grandchildren, and so on. As much as Pikler can directly improve an individual's lifetime if implemented in infancy so, the CIW can directly improve the contentment of one's life. Rather than reading self-help books, or engaging in therapy, though both certainly have an important role, the CIW and the work we do heals the tumult inevitable in one's lifetime by not focusing on the past, but the present and the future, infusing the world, both internal and external with love. Outrageous love. The practice is astounding and entirely unparalleled."
Shareef Malnik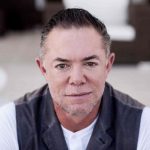 Shareef Malnik is Owner of The Forge Restaurant, Chairman of NextWave Funding, and a movie producer. However, Malnik might be best known for his charitable endeavors. Malnik proudly holds the position of Chairman Emeritus of the Board of Make-A-Wish Southern Florida. He has also held the prestigious title of Chairman of the InterContinental Make-A-Wish Ball for the past 12 years, helping to raise more than $15.5 million which has been used to grant wishes to children with life-threatening illnesses. In 2013, Malnik was honored as Make-A-Wish Board Person of the Year. He is also Chairman of the Board of the Foundation.
Adam Bellow – Co-Editor-in-Chief 3.0 Integral Wisdom Publishing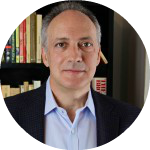 Adam Bellow is the Editorial Director at Broadside Books (HarperCollins) and Publisher/CEO of Liberty Island Media. A publishing professional for over 25 years specializing in nonfiction books for a conservative readership, Adam is also the founder of Liberty Island Media, an online magazine and publishing company for conservative-themed fiction. He is the author of In Praise of Nepotism: A History of Family Enterprise from King David to George W. Bush and the editor of New Threats to Freedom and The State of the American Mind.
Barbara Marx Hubbard, Social Innovator & Author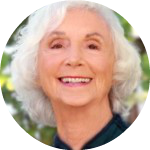 The late Barbara Marx Hubbard has been called "the voice for conscious evolution of our time" by Deepak Chopra and is the subject of Neale Donald Walsch's book, The Mother of Invention. A prolific author, visionary, social innovator, evolutionary thinker and educator, she is co-founder and president of the Foundation for Conscious Evolution. She is the producer and narrator of the award-winning documentary series entitled Humanity Ascending: A New Way through Together. She also serves as Chair of the Center for Integral Wisdom's Wisdom Council.
Kate Maloney, Ph.D., Technology Entrepreneur, Producer & Co-Director of the Success 3.0 Summit & Co-Board Chair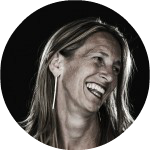 Kate Maloney, Ph.D. holds a Master's degree in Clinical Psychology and a Doctoral degree in Psychology with an emphasis in Organizational Psychology/Business and Financial Applications. She has applied her formal training and study to the areas of business and development as an organizational psychologist, executive consultant, affiliate professor, author, and business owner. Kate is active at creating a transformational workplace, and implements cutting-edge business practices which have created a best in class company with a hip, fun, high-performing culture.
Lori Galperin – Co-Founder

Lori Galperin is a clinician, writer and teacher who began her 27 year career working in the area of sex & marital therapy. Training at Masters & Johnson Institute, she eventually became co-director, co-founded the first inpatient sexual trauma program in the country, and ultimately established and clinically co-directed three such programs. Her work spanned diverse populations including incest families, sex offenders, victims of sexual abuse and individuals struggling with sexual addiction.
In 2000, Lori turned her attention to another under-served population: eating disorder clients, co-founding and clinically directing 3 residential treatment centers over the next 13 years. Most recently she has been working with populations with co-occurring disorders in a context that utilizes all prior skill bases.
Lori currently resides on the Monterey Peninsula of N. California, where she recently participated in the founding of the Monterey Institute of Mental Health. She is also hard at work in collaboration with Dr. Marc Gafni on a book project entitled: Unique Self Recovery, a distillation & application of the heart Marc's Unique Self teachings to the process of healing.
John P. Mackey, Co-Founder & Co-CEO Whole Foods Market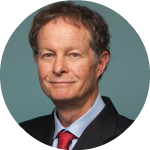 John Mackey is Chairman and CEO of Whole Foods Market, a $4 billion Fortune 500 company which has been named a Fortune 100 Best Companies To Work For every year since 1998. John Mackey was named the Ernst and Young Entrepreneur Of The Year in 2003.
John is a strong believer in FLOW principles, including free market principles and empowerment management. He is also one of the most influential advocates in the movement for organic food. Whole Foods was the first grocery chain to set standards for humane animal treatment.