Radio Show "Vibrant Living" with special guest Marc Gafni
Hosted by Glenn Brooks and Michael Russ
9-10 AM Pacific on KSJO 92.3 FM in San Francisco
Listen online at www.u923fm.com
Tune in for a lively conversation with Dr. Gafni about Outrageous Loving, Unique Self, and much more – including his upcoming presentation at the New Living Expo:
"Actualize: Awakening Your Unique Self"
Friday, April 26 at 8pm PT
San Francisco, Concourse Exhibition Center
The Podcast of this show will be made available at on iTunes at "˜Vibrant Living Connection'
About Glenn Brooks and "Vibrant Living" Radio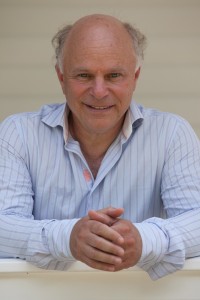 Glenn is a respected and acclaimed leader in wellness and lifestyle education.  As founder and CEO of the Vibrant Living Media, he has hosted ground-breaking radio and TV programs, both in syndication and in major US markets, for over 25 years.
Supported by his co-host, Michael Russ, and an international team of journalists, he has been hosting and producing visionary radio and television for 20 years. His own acclaimed radio show, Vibrant Living, has included interviews with such diverse luminaries as Deepak Chopra MD, Ram Dass, Byron Katie, Guy Finley (author of The Way of Wonder), Richard Moss MD (author of The Second Miracle), Yogi Don Stapleton, and physicist Peter Russell.
Glenn lives his life the way he preaches — there are no rules that can't be broken. He became a nationally recognized and syndicated radio and television host with no formal training. He was in the room when the phrase "personal coaching" was coined, and has been doing it for years. He has received no degrees, yet he's been a successful entrepreneur for over two decades.
He himself struggled, both with internal and external obstacles, but through creativity and determination, he has not only persevered but thrived.  Along the way, he's learned how to help other entrepreneurs, consultants, authors and speakers unlock their personal expressions and get their message out through the magnificent vehicles of radio and TV.
Beyond the radio, he works with people to bring attention to the way they listen, to ignite and touch them beyond the intellect. Glenn has written several books, including Unscripted Power, about relational transformation and how to build a vibrant team around based on one's immediate, spontaneous connections. His upcoming book, Divorce the Patterns Not Each Other, is about entering a new mindset of trust and connection.
Having pioneered a new approach to masterminding which includes the body, and in the world of career, this had led him to guide people to getting paid for who they are.
Please join Marc and Glenn for this conversation on Apr 20.