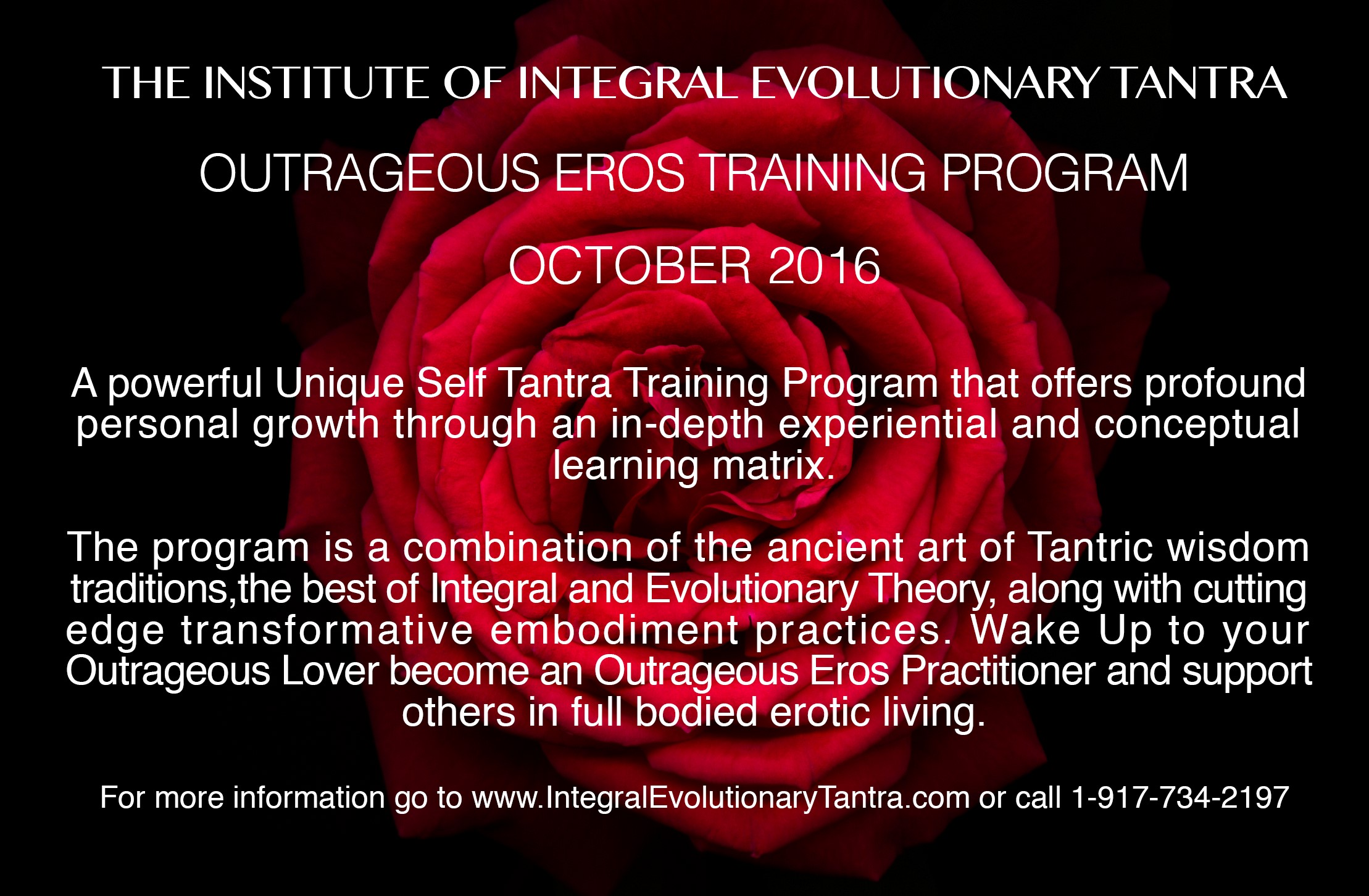 In October 2016, a powerful Unique Self Tantra Training Program starts at our CIW Partner – The Institute of Integral Evolutionary Tantra – that offers profound personal growth through an in-depth experiential and conceptual learning matrix.
The program is a combination of the ancient art of Tantric wisdom traditions, the best of Integral and Evolutionary Theory, along with cutting edge transformative embodiment practices.
Wake Up to your Outrageous Lover, become an Outrageous Eros Practitioner, and support others in full bodied erotic living.
The Institute of Integral Evolutionary Tantra in New York City is led by CIW Board Member Dr. Kristina Kincaid. IET teaches, coaches and mentors individuals to take the next step in self-transformation. IET was created to develop cutting edge Leaders, Projects and Initiatives of conscious collaboration in the world. IET understands that in order to respond to the challenges that face our planet today, it is imperative to create a WE-space, where we as individuals and individual systems realize that enlightened consciousness is beyond ego, and is the essential next stage of self-transformation.
For more information go to www.IntegralEvolutionaryTantra.com or call 1-917-734-2197