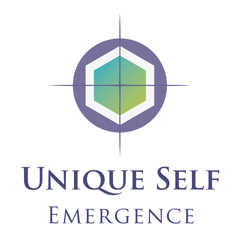 Ken Wilber's Integral Theory integrated with the Unique Self dharma as articulated by Dr. Marc Gafni is the basis for the Unique Self Emergence Process. Its articulation of the human journey through the necessary individuation we call the separate self to the realization that we are part of the "seamless coat of the universe" to the recognition that we are each a unique expression of the Ultimate Reality provides an elegant and practical framework for growth.
The Unique Self is not a concept but a quality of presence that is embodied as we awaken to our interconnectedness and grow beyond our sense of separation. We believe it is the purpose for existence because it is from here that we can most fully offer our gifts to the world.
Researchers have given us irrefutable evidence that humans continue to grow throughout our lifetime. Spiritual teachers ancient and modern echo that truth. As our world becomes increasingly complex, it is imperative that we grow into deeper and wider stages of development in order to navigate and assist our world's evolution.
Our desire to assist in the transformation of the world has resulted in the Unique Self Emergence Process as a powerful change technology that taps into Creative Source to engage your unique potential and facilitate its emergence as your Unique Self. Because the process facilitates getting to the heart of whom you are and how the creative impulse of Ultimate Reality wants to express through you, it has many applications. Whether you are seeking spiritual connection and development, wanting to understand why your life is no longer fulfilling or exploring your life's purpose, this process will help.
Barbara and Claire are long time spiritual practitioners who believe spiritual development is the cornerstone of human transformation. Individually we were coaching clients using the Integral Coaching approach, with an emphasis on spiritual development using the Unique Self Teachings. These teachings, offered by Marc Gafni and which Ken Wilber has called "a new key chapter in Integral Theory," are deeply rooted in the wisdom of the world's spiritual traditions and informed by modern psychology.
When we met we embarked on a journey of developing and synthesizing our work and the Unique Self Emergence Process was born. We knew we would offer it to other professionals, who like us, believe true transformation integrates both psychology and spirituality.
The Unique Self Emergence Facilitator Training is a nine month certificate program. It is designed to support change agents who wish to deepen their experience of their own Unique Self while learning a practical and elegant process rooted in the Unique Self Teachings. Upon completion of this program, participants are certified to facilitate the Unique Self Emergence Process with individuals and groups and join a collective of amazing people from diverse background – coaches, consultants, spiritual directors, therapists and body workers whose vision is to facilitate the emergence of Unique Self in men and women of all ages so they may live happier, more successful and purposeful lives in service to the world.