From an unedited draft of the forthcoming book Towards a New Politics of Evolutionary Love
by Dr. Marc Gafni & Dr. Zachary Stein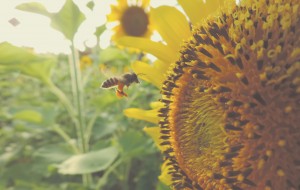 The core structural principle from Integral Meta-Theory involved in the formation of a Unique Self Symphony is the scientific principle of self-organization. The idea of self-organization is according to many the single most important scientific idea to emerge in the last sixty years. It exists at every level of reality and across all four quadrants. While many scientific accounts focus only on self-organization in systems and structures in biology or cybernetics (i.e., Lower-Right reductionism), there is a whole history of work in psychology and social theory dedicated to modeling how minds and cultures are complex dynamical systems, that evolve and self-organize in remarkable ways.
Multiple scientific fields, when held in an Integral embrace, tell us that self-organization is a basic principle of reality at all levels. Most forms of evolutionary emergence are a function of this ubiquitous tendency of all life and matter toward self-organization. This leads to the idea of an inherently creative cosmos, always evolving and organizing at higher and higher levels. Throughout the evolution of the world it appears that self-organization is often catalyzed via the leveraging of uniqueness. When you look at the emergence of complex processes in nature that display remarkable forms of self-organization, such as an ecosystem like swamp or rainforest, they are always complex symbiotic systems in which there are an endless number of unique niches.
This is why one of the core ideas behind the new politics of outrageous love is enabling self-organization at the level of human culture. So we must ask, what enables self-organization at the level of human culture? The answers is clear and in keeping with both the best of what we know about evolutionary theory and the best of our ideas for political and personal Enlightenment: the catalyst of self-organization in human socio–cultural systems is the Unique Self. Paradoxically, this means that the "shape" every human needs to assume in order to contribute to the creation of a healthy social organism is unique. Strange as it may sound, a just and healthy society needs to "socially engineer" for uniqueness, especially the institutions that shape human personalities and self-understandings: schools, news media, entertainment industries, computer technologies industries, etc. The whole social system would be like an incubator for uniqueness.