Featured Essay in September and October 2023
More Essays and White Papers Published on This Site in September and October 2023
Podcasts, Videos, and Audios Published on This Site in September and October 2023
We are super excited to announce a new episode in the interview series with Dr. Marc Gafni at Parallax, hosted by Andrew Sweeny, from Parallax — a wonderful center of culture and creative debate, aligned with our vision at the Center for Integral Wisdom and Unique Self Institute.
Welcome to this series of dialogues, hosted by Parallax in partnership with the Unique Self Institute:
Homo Amor, Unique Self, and Unique Self Symphony: The Holy Trinity of CosmoErotic Humanism
If you register, you will receive your personal Zoom link that you can use for all calls. After registration, you will have an option to save all dates in your calendar with your personal Zoom link. If you lose it, you can always sign up again.
On Thursday November 2nd, we had a live dialogue with Dr. Marc Gafni & Andrew Cohen:

Evolutionary Spirituality: Towards an Engaged Evolutionary Mysticism
Episode VII
Topic: The articulation of an Evolutionary Spirituality as an overriding moral imperative in response to
the meta-crisis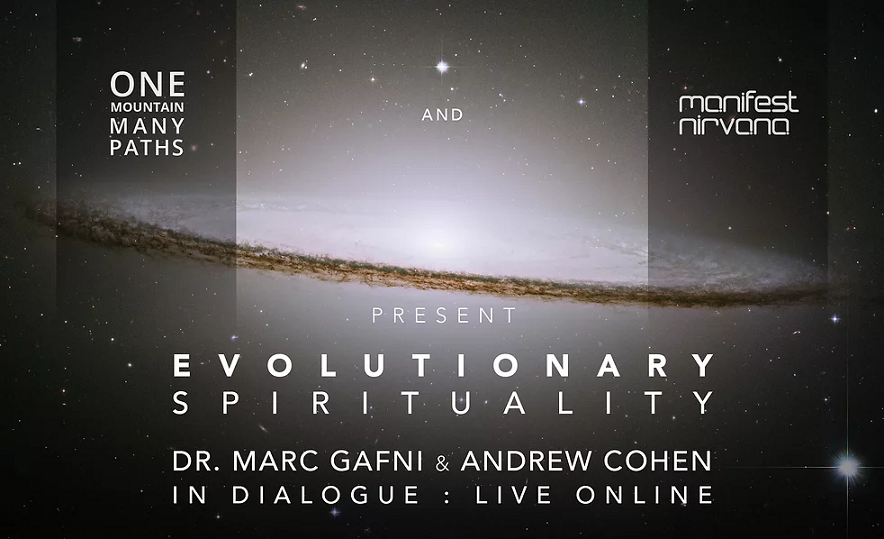 The topic of this dialogue with my (Marc's) friend Andrew Cohen was:
​
What is Evolutionary Spirituality and why does it matter so much in response to the meta crisis? 
Allow me to try and explain why this feels so beyond vital. 
There can be no intelligent and transformative understanding of any crisis in the world, including the devastating targeted massacres of civilians that we just witnessed in Israel these days, without the articulation of a compelling Evolutionary Spirituality. 
Evolutionary Spirituality brings together two distinct fields:
The first is that of spirituality.

The second is that of evolution or evolutionary studies.
The general assumption in culture has been, that these two fields are fundamentally distinct and even opposed to one another. Evolution as a theory was thought to replace spirituality. Evolution was the rejection of spirituality as an explanation of reality — replaced by an evolutionary explanation. Evolution was though to be about the emergent and the Avant Garde, while spirituality seems stuck in the moray of tired and discredited lineages.