by Dr. Marc Gafni | (part 6)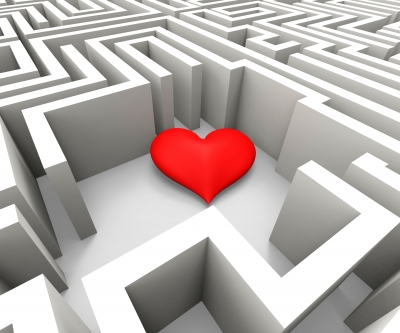 Two Faces of All That Is
This is the animating impulse that moved eastern spiritual teaching, motivated by love, to seek to free you from the illusion of separate self. Their great mistake was to jettison Uniqueness along with separateness by conflating the two in a way that was both unnecessary and wrong. This confusion of separateness and uniqueness forgot that you could be both part of the whole and a distinct part at the same time. The recovering of that memory is essential to healing the fractured and broken self. The dignity of the part can be held even as your are connected to the whole. You are part of the seamless coat of the universe. Seamless, but not featureless.  You can transcend your exclusive identification with your part nature, the ego, even as you identify with the larger whole. But that does not mean that your unique part nature is absorbed in the whole. Rather, it is integrated in the seamless coat of reality without compromising its unique features.
Funny thing is that the ego busting school of spiritual teaching seems to have lost touch with its otherwise finely tuned sense of paradox. The ego busters have adopted an either/or position in regard to ego/separate self.  The choice is stark in their presentation of things. Either you realize that you are not separate, you realize that you are one with all that is, or you're separate and alienated from all that is. Either you are identified with the whole, or you are disconnected from the whole–deluded by your identification with your part nature. This presentation of things demands that a false choice be made which undermines most contemporary spiritual teaching. Genuine realization yields a deeper and more paradoxical wholeness as the truth of how things are. You are both a unique part and part of the whole at the very same time.  You have disidentified with ego and realized some genuine enlightenment in your felt identity with the larger whole, even as you delight in your post-egoic Unique Self.
At this point, you can open your heart to a second huge space of insight.  The same bad set of choices is offered by popular spiritual teaching in relationship to God. The East rejected the idea that God might be beyond the world. For much of the East and for many Western mystics, divinity is the ground of being. God, if that term means anything all, is the animating substance and energy of all that is. This is a great realization and insight that wells up from intensive spiritual practice and contemplation. But it is not the whole story. The second great realization and insight of spiritual practice is that there is a divine, which you encounter from beyond world and nature and self. All that is has a personal face that loves, cares, and holds you with infinite intimacy, tenderness, and grace.
Clearly this is not a different divine. Rather these two mystical realizations reflect the two faces of God. Two faces of all that is.
To force a person to make an either or choice between a divine force within or beyond world/self/nature is a bad choice and a wrong choice. The God of the encounter is revealed by the eye of the spirit through the deepest of spiritual practices and meditation. This face of God is no less real than the god within. Both are revealed by different sets of profound spiritual practices and meditations.
For more of this essay, see Part 1, Part 2, Part 3, Part 4, or Part 5.
You can also join Dr. Marc Gafni's contacts on LinkedIn.